POLL
Which race would you play as?
FEATURED ARTICLE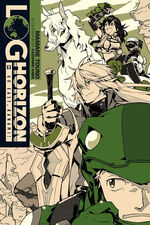 Log Horizon 9: Go East, Kanami! is the ninth volume of the Log Horizon light novels, covered in episode 14 of the Log Horizon 2 anime. It was published in Japan on September 24, 2014, and was published in English by Yen Press on June 20, 2017. Read more >>


OTHER RESOURCES
AFFILIATES
Ad blocker interference detected!
Wikia is a free-to-use site that makes money from advertising. We have a modified experience for viewers using ad blockers

Wikia is not accessible if you've made further modifications. Remove the custom ad blocker rule(s) and the page will load as expected.